ITWIIN's Executive Board is composed by:


President: Giovanna Avellis
Degree in Computer Science at University of Bari. Currently, senior researcher in ICT at InnovaPuglia SpA, previously Scientific and Tecnological Park TECNOPOLIS. Expert Independent Evaluator for the EU Commission and project manager of several EU R&D projects at TECNOPOLIS, she currently plays the role of evaluator and monitor of R&I projects funded by ERDF at Innovapuglia. Co-founder of ITWIIN and Board member of ITWIIN in the past years. Board Member and secretary of MCFA www.mcfa.eu where she founded a gender equality Working Group m-WiSET. She also founded a gender equality Working Group in MCAA www.mariecuriealumni.eu, namely GEMS, where she currently plays the role of treasurer. Member of ICoRSA www.icorsa.org ACM and IEE Computer Society member. Currently, her research focuses on Mobile Software Engineering. Individual Fellowship of Marie Curie at Imperial College, London.
Honorary President: Rita Assogna
Rita Assogna was born in Rome. She studied Chemisty at the University "La Sapienza" of Rome. Actually, she is a consultant. She worked as a Directorate Adviser and as a Patent Law expert in Industrial chemistry (European Patent Office, Munich, Germany) until 2015. From 2003 to 2007 she was elected representative of the Staff Committee of the European Patent Office with focus on the equal opportunities. She was the founder and first President of the ITWIIN from 2009 to 2017, and ambassador of the EUWIIN (European Women Inventors and Innovators Network). Actually, she is ONU representative IFBPW-Vienna. She was the Chair of the "Wasser- Germany- BPW" (Business and Professional Women) and member of "Women for Water Taskforce" from 2003 to 2009.
Vice-President: Alessandra Fierabracci
Dr Alessandra Fierabracci is currently employed as Senior Scientist at Children's Hospital Bambino Gesù in Rome since 2001. She gained her degree in Medicine (MD) at Pisa University, her Research Doctorate in Experimental Pathology at Florence University and her Doctor of Philosophy (PhD) in Immunology at London University (UK). She worked as Lecturer with indefinite contract at the Queen Mary Westfield College in London and as Visiting Research Scholar at the Diabetes Centre of Pittsburgh University (PA, USA). Her Research group is investigating on autoimmune diseases with special reference to the etiopathogenesis, prediction, prevention and immunotherapy of insulin-dependent diabetes mellitus (Type 1 diabetes) in children.
She is Inventor of the European Patent 'Method for detecting GAD65 autoreactive T cells in newly diagnosed Type 1 diabetic patients and in the prediabetic period' and of the Patent already approved in Europe and China 'Microvescicoles isolated from mesenchymal stem cells for use as immunosuppressive agents' acquired by Esperite (Niel, Belgium). For her studies, she was awarded as Best European Woman Inventor (Higher Education category) in 2011. In 2014, she was also recipient of the BFIIN (British Female Inventors & Innovators Network) Special Recognition Award and the Silver Medal at the British Invention Show in London (UK). For her Ingenious & Innovative Achievements she was awarded the 2016 Enrico Toti Prize in Rome and the 'Special Reunion Recognition Award' at the EIWIIN (European International Women Inventors & Innovators Network) Conference and Award in Bari on 28-29 June 2017. Since 2016, she is member of the Technical Scientific Committee of the Fondazione Volterra Ricerche Onlus.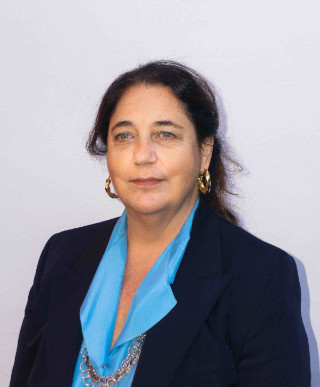 Secretary: Francesca Romana Grippaudo
Assistant Professor in Plastic Surgery, and President of the Technician Orthopedics Diploma at "Sapienza" University of Rome, Italy. Her medical formation brought her to visit many Plastic Surgery Units in European countries, in USA, in Asia and Australia: with medical student exchange programs, for postgraduate stages, as resident surgeon, with charity medical missions, or as research fellows. The ubiquitous observation of the physical and psychological disabilities linked to the mutilation after breast cancer therapies and observing the mortifying home, made solutions adopted to disguise it, lead to the idea to offer a better solution to this temporary problem, to improve life quality.
In 2013 she received the ITWIIN Award as best Italian innovator, and in 2015 had the EUWIIN Special Recognition Award as inventor of MAGIC bra, to be worn to disguise the temporary breast asymmetries with usual dresses, during the reconstruction pathway after breast cancer surgery and without interference with the medical care in process, with postural benefits too.She got the European Patent EP 2 605 671 B1, with Sapienza University of Roma, Italy, and in 2017 she has registered the Trade mark of "MAGIC- Mammary Garment Ideal for Camouflage". MAGIC bra has pre-formed cups with and internal pocket, where to stick in fixed position customized pads, to fill any gap between breasts. Pads are easy to adjust to follow the breast mound variations until symmetry, if unilateral, or pleasant results in bilateral procedures, is achieved.
Treasurer: Carla Laura Petruzzelli
Degrees in Business Sciences and in Economics & Management; specialized in Project Management, Fashion Management, and Business Administration in Italy, France, England and Principality of Monaco. She owns a business & tax consulting firm, and her interests are in project management for corporate development. She is the Chief Investment Officer of Regenia Group and registered in REPRISE at the MIUR for the "Economic and Financial Assessment" section.
Counselor: Adriana Albini
Director of Vascular Biology and Angiogenesis Laboratory at IRCCS MultiMedica and Professor in General Pathology at the Department of Medicine and Surgery of the Milano Bicocca University, Adriana Albini is an oncology researcher, she is an angiogenesis, microenvironment and chemoprevention expert. She invented the most used test "in vitro invasion assay" in the world. She has over 330 scientific publications in peer review journals. She is among the most cited Italian women scientists with h index (a measure of citations) of 81 (Scholar). She has several patents among which one on synthetic derivatives of the flavonoid of xanthohumol beer hops as new antiangiogenic drugs and one on olive mill wastewaters preventive properties, both winners for ITWIIN and EWIIN Awards.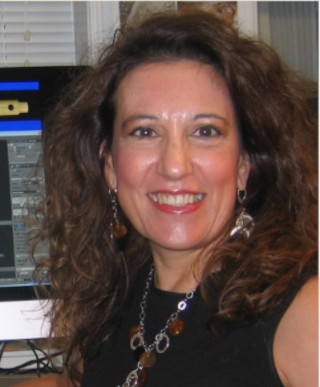 Counselor: Angela Bellia
Her work concerns a particular area of social sciences and humanities that is at the crossroads of digital humanities and digital heritage and involves the field of cultural heritage communication through new technologies. Thanks to the TELESTES project funded by Marie Curie Action IOF for Career Development, she has worked at the Institute of Fine Arts at New York University. She is currently a Marie Curie Researcher at the National Research Council's Institute for Archaeological and Monumental Heritage, a centre of excellence for innovative development in the cultural heritage.
At present, she is the Chair of the Events & Network Working Group and an active member of the Marie Curie Alumni Association. For her research work, she won the ITWIIN 2016 prize in the category "Exceptional Creative Woman" and the Special Recognition Award 2017 for "Ingenious & Innovative Achievements" by the European International Women Inventors & Innovators Network.