ITWIIN participated at Marie Curie Alumni Association Annual Meeting and General Assembly in Leuven (B) 2/3 february 2018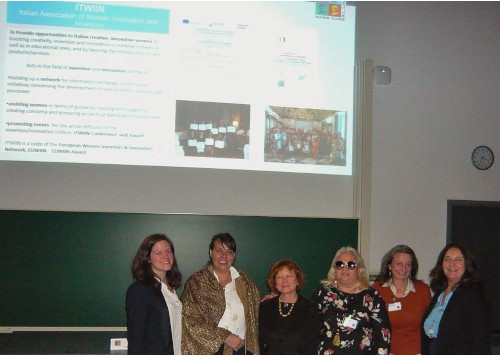 On 2nd and 3rd of February 2018 ITWIIN took part at the Marie Curie Alumni Association (MCAA) Annual Conference and General Assembly, in Catholic University Campus, Leuven, Belgium.

MCAA is an organization which members are of have been in the past winner of a Marie Curie European Grant. Marie Slodowska-Curie grants comprehend different funding programs:
• Innovative Training Networks give funds to organizations to develop high scientific skills in young researchers;
• Individual fellowships for post doctoral level scientist;
• Research and innovation staff Exchange for short term mobility projects (1-12 months) to develop advanced knowledge transfer in EU and extra EU countries;
• COFUND of Regional, National and International Programs to fund PhD programs of fellowships.

MCAA Mission is to develop the professional growth of his members, helping them to develop a professional network to increase career opportunities.
Transdisciplinary cooperation activities, even with external partners are encouraged with the aim to build a cosmopolite scientific society Themes of the meeting were focused on innovation in Europe, on how to build a successful career, how to apply a successful Marie Slodowska-Curie fund call, how to protect the intellectual property, which opportunities are in the industrial market.

ITWIIN has been invited to give a lecture in the Balancing Professional and Personal Life in Research Career Development Workshop, whose Chair was our President, Gianna Avellis.
ITWIIN member Francesca Romana Grippaudo presented ITWIIN mission and social activities.

The lecture highlighted the role modeling theme for creative, scientist and innovative women, with the presentation of our two e-books of successful ITWIIN members, as well with the other social activities (Annual prize, meetings, conferences, mentoring etc).
During the General Assembly, in the final session Promoting Engagement of Membership within Marie Alumni Association Angela Bellia reported the activities of Events and Networking Section of MCAA, while Gianna Avellis reported the activities of the GENS Section about Gender Equality.